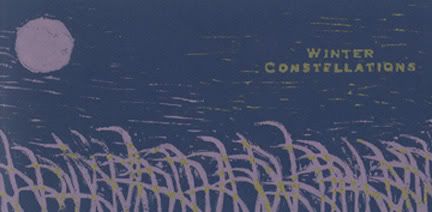 Winter Constellations by Nate Pritts
c 2005, 30 pages.
Lyric meets process among the wind-tossed grasses.
6x6, staple-bound.
Fabulous cover print by Kate Schapira.
$5
Read an excerpt and place your order.
And if you haven't already, pick up your copy of our other new books by Mark Kanak, Adam Tobin, and Tyler Carter.