Don't you have a map?
A collaborative, traveling essay in letters
'twixt Erika Howsare & Jen Tynes.Part 8, J to E—
You don't call you don't write your letters.
They are big plastic windpipes, expanding and contracting out of all the windows in town.
The things that people throw away from them are the things we know something about. We know something about them via the things they throw out, like light, their forensics like on television.
We know whodunit this time? Red. Leaf. I might not be prepared for these changes (amber to chlorophyll and back again).Did I tell you about the bridge?
Between 10 and 2 I had my heart set upon becoming an actual person of letters. Traffic was disrupted, people stood on the bank and watched for the difference (a line suddenly missing its arc).
I called for a ferry and got some chicken wire solution. No one could give it a place. The little houses that I utilized as a youngin are now all full of dirt dobbers and collectibles.
Where I am right now, instead of soaring, is a long and dirt-beaded hum. It's the machinery they use after the glow of a residence. It's my pile of it on the floor.
Not knowing how to read or read into—an up close shot of some hedges.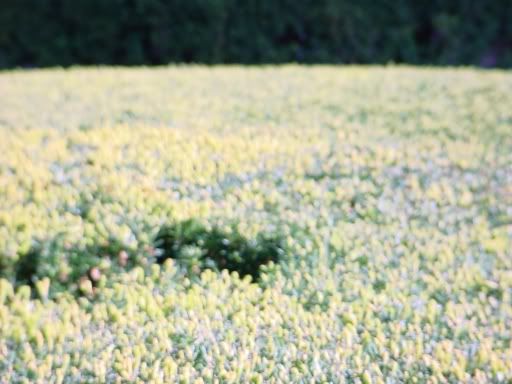 Please send a notary public by and we will see how
s/he
likes it.
To "like it" there must be intensity leading to activation. There must be a curl at the cusp.
We'll see what is
stamped
with that particular stamp. We'll see if we don't get some (just now a bird bee-lined) different kind of sickness.
You don't call dogs they come to conclusions.
You don't make trash you learn a lesson.
I don't know why I get hung up in this space, where the little kids wear helmets.
Being around here is like a hanging basket of fern.
How is a fragile thing archaic?
How do they get over there sucking their thumbs?
Or I will ask you another question and you will give me this answer.
All of the viewpoints that I mentioned were pointing at somebody else.

E responds to J at http://breadnjamforfrances.blogspot.com in about two weeks.
Please visit http://www.horselesspress.com/amap.html for the whole hog.
Email Erika & Jen: editors AT horselesspress DOT com.